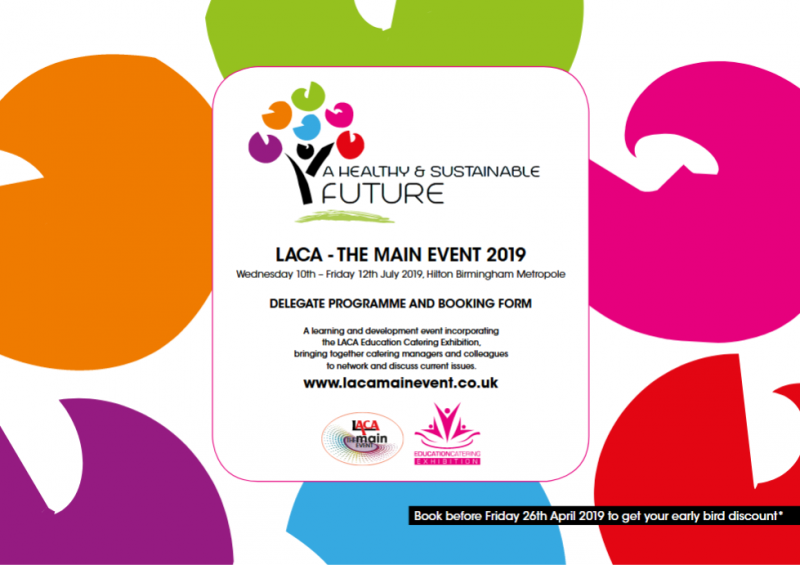 You don't have to be a LACA member to attend the Main Event but there are a range of special packages availble if you are, you can find out more about the benefits of LACA membership here.
Please complete the online booking form, alternatively you can download a copy of the booking form and email or post it back to us.

PLEASE NOTE:
This form is for people wishing to book as a delegate to the LACA Main Event. If you wish to attend as a visitor to the Education Catering Exhibition CLICK HERE - free entry is only available to school meal providers and public sector caterers. Any supplier wishing to be escorted around the Education Catering Exhibition - please call 0845 108 5504. Any supplier attending the exhibition and not on an escorted tour or exhibiting will be charged the supplier day visitor fee of £275 please contact us to find out more.