---
Beverley Baker
Beverley is Chair of LACA's Member Services group which supports Learning and Development for members. Workforce Development, Apprenticeships and e learning are part of the remit.

She is a former Chair of LACA, a position she has held on two separate occasions, the last time in 2010. Beverley has recently retired as Head of Commercial Services for Surrey County Council, a post she held for many years where she was responsible for delivering a variety of services, including catering, to schools and County buildings. She was a member of the Government's School Meals Review Panel which produced 'Turning the Tables' and a founding Board member of the School Food Trust and also a Board member of the Institute of Hospitality.
Whilst at Surrey CC she led a workforce of 1,600 part time staff recognising them as crucial to customer service and always championed training to enhance career development and service delivery.
---
Mark Banahan


Vegan Society
Mark is part of the campaigns, policy and research team at The Vegan Society. He works to promote the benefits of veganism to the wider public, support existing vegans, and campaign for more vegan friendly policy.

He is currently leading on The Vegan Society's 'Catering For Everyone' campaign, which aims to get a vegan option on every public sector menu. For more info visit www.vegansociety.com/cateringforeveryone
---
Ian Baxter


Waste Services Director,ISS Facility Services UK
Ian is the Waste Services Director for ISS Facility Services UK leading a team of experts who work with organisations across the public and private sectors developing and delivering waste strategies.
Working with organisations across the public sector, financial services, and FMCG both in the UK and internationally, Ian has developed a broad experience in finding solutions for waste management challenges across all categories of waste.
Throughout his career, the focus has always been on building sustainable solutions to meet the challenges of waste winning a number of awards for clients in the FM and waste management sectors.
Most recently, Ian and his team have completed their third annual Zero Waste Challenge which is held on World Environment Day. Over the past three years, this campaign has captured the involvement of over 50,000 people in more than sixty countries who set out for a single day, to lessen their impact. This campaign has led to ongoing initiatives throughout the year to reduce waste.
---
Dr Sarah Beynon & Andy Holcroft

Bug Farm Foods
As seen on BBC's 'The Bug Grub Couple', Bug Farm Foods is the culmination of a shared passion for innovation, science, the environment and delicious food, bringing you natural, sustainable and delicious insect-based foods and ingredients.
Sarah is an academic entomologist, ecologist and farmer and an authority in entomophagy, with a doctorate from the University Oxford. Named as an 'emerging legend' in the 2017 Wales Year of Legends, Sarah is also a Fellow and Honorary Vice President of the Royal Entomological Society.
Andy, an award-winning chef of 25 years has a passion for infusing food with intense flavour. Winner of a 'True Taste' award he specialises in sustainable food and exploring foods of the future.
Five years ago, Sarah and Andy bought back Sarah's old family farm, just outside St Davids, the UK's smallest city in wild and wonderful West Wales. They set up Dr Beynon's Bug Farm a research centre, working farm and visitor attraction showcasing their passion for invertebrates, sustainable agriculture and delicious food. Bug Farm Foods, which launched in 2017, won the Welsh Government and Innovate UK Small Business Research Initiative (SBRI) award to develop a healthy range of food products for children to help reduce childhood obesity in Wales. Andy and Sarah will present the resultant new food ingredient, VEXo®, at the LACA Main Event.
---
Anne Bull
Anne was LACA Chair in 2013 and is a Director on the LACA Board and represents the Welsh region.
Anne retired from her job as Head of Service with Rhondda Cynon Taf at the end of 2014. On behalf of LACA, she worked with the Children's Food Trust on the UIFSM Lot 1 project which ended in December 2015.
She has been leading on the Professional Standards for LACA and is Chair for the Workforce Development Group that includes representatives from the industry, which oversees the implementation and use of the professional standards.
---

Liz Bonnin
With a Masters in Wild Animal Biology, Liz Bonnin has presented over 40 primetime TV programmes including the BBC's Bafta-Award winning Blue Planet Live, Super Smart Animals, Galapagos and Horizon. Liz recently investigated the ocean plastic crisis with the Landmark documentary 'Drowning in Plastic' which raised the level of public debate on this important topic, also winning a prestigious RTS Award. Liz regularly speaks at and hosts science, natural history and environmental events around the country and abroad, including The National Science and Engineering Competition, the Natural History Museum's Wildlife Photographer of the Year Awards, New Scientist Live and Blue Dot Festival.

---

Wendy Duncan
Head of Sustainability,Unilever Food Solutions UK & Ireland
Wendy is Head of Sustainability at Unilever Food Solutions UK & Ireland and an expert in food waste in the foodservice sector. She has worked at Unilever for over 20 years and has had a variety of technical, nutrition and sustainability roles, working across all the Unilever food brands.
She is currently responsible for the sustainability program at Unilever Food Solutions UK & Ireland. A key priority is driving awareness, monitoring and reduction of food waste in the hospitality and foodservice industry.
She is a member of WRAP's Hospitality and Foodservice working group in conjunction with Unilever's commitment to the UK Food Waste Reduction Road Map. She is passionate about sustainability especially in the areas of health, nutrition, food & waste, ideally no waste!
---

Stephen Forster
LACA Vice Chair
Biog to follow
---

Michael Hales
LACA National Chair
"It has been a roller-coaster of a ride!" says Michael referring to his very busy year to date leading the Association into its fourth decade.
Michael is the Managing Director of Juniper Ventures Ltd who provide catering and cleaning services to schools and public buildings across East London and beyond. He has managed to juggle his huge LACA commitments around a successful first year's trading for Juniper, along with finding time for his charitable endeavours and the occasional "medicinal" gin with his family and friends.
Michael loves the sector he has given his career to "but I have not finished yet" he says, "there are still things that need to be done for the industry... before my beach time!" Passion, pragmatism and propriety seems to be the way to sum up Michael - an all round good egg.
---

Professor Damian Hughes
Professor Damian Hughes is an international speaker and bestselling author who combines his practical and academic background within sport, organisational development and change psychology, to help organisations and teams to create a high performing culture.
He is the author of eight best-selling business books, including Liquid Thinking, Liquid Leadership, How to Change Absolutely Anything, How to Think Like Sir Alex Ferguson, The Five STEPS to a Winning Mindset and The Barcelona Way: Unlocking the DNA of a Winning Culture. He has also been nominated for the 2007 William Hill Sports book of the year award for Peerless, his biography of boxing great Sugar Ray Robinson. In 2009, he co-authored a critically acclaimed biography of boxing legend, Thomas Hearns in Hitman: the Thomas Hearns Story. In 2013, his latest biography, Marvellous Marvin Hagler became the UK's best selling sports biography.
He was appointed as a Professor of Organisational Psychology and Change for Manchester Metropolitan University in September 2010. He is currently serving as a member of the coaching team for Scotland Rugby Union and Canberra Raiders. His innovative and exciting approach has been praised by Sir Richard Branson, Muhammad Ali, Sir Terry Leahy, Sir Roger Bannister, Tiger Woods, Jonny Wilkinson and Sir Alex Ferguson.
---

Martin Kersh
As Executive Director of The Foodservice Packaging Association (FPA), Martin helps represent and protect the interests of over 200 manufacturers, distributors and users of packaging utilised by the UK's takeaway, catering and restaurant sectors. The FPA liaises with UK, devolved and local governments on a wide range of issues including litter, waste management, packaging recovery and recycling.
This included the response to the controversy surrounding the recycling of paper cups and the current debate on plastics. Martin helped to form the UK Government's Litter Strategy Advisory Group, was a member of the Steering Group for Hospitality & Food Service Agreement seeking to reduce food waste; a member of the Advisory Committee for Packaging Litter Taskforce; a member of the APPGfor Packaging; Vice Chair of the British Takeaway Campaign; and chairs the Big Plastics Debate held at the Packaging Innovations trade show.
---
Cat Kissick


Research and Policy Advisor, The Food Foundation
Prior to joining the Foundation as Research and Policy Adviser, Cat worked in a number of health policy roles at the British Heart Foundation and the Royal College of Paediatrics and Child Health. Cat studied Microbiology at undergraduate before completing a MSc in Public Health Nutrition from the London School of Hygiene and Tropical Medicine. She has supported a number of projects in India and has a strong interest in international development. She's passionate about reducing health inequalities and creating a more nutritious and sustainable food system for all.

---

Prue Leith
Prue is one of the country's foremost authorities on all things culinary. She is known for her formidable business acumen, starting out as a caterer in the City of London, swiftly moving onto to owning a restaurant, which gained a prized Michelin Star.
​Prue is one of the original founders of Leith's Cookery School, which has seen many thousands of students pass through its doors. Her interest in proper training and education led to involvement with many charities to do with chef training, teaching children to cook in schools and training young people. Prue's unremitting obsession is getting children to eat healthy school dinners. Until January 2010, she chaired the School Food Trust, a government Quango set up to help schools meet the new food standards.
Stints on television as a judge on BBC2 'Great British Menu' and Channel 4's 'My Kitchen Rules' have recently culminated in the prize job in culinary TV when Prue was appointed as the new judge alongside Paul Hollywood on Channel 4's 'Great British Bake Off'
She has in the past been the cookery correspondent for The Daily Mail, Sunday Express, The Guardian. Prue's first cookbook in over twenty years was published Autumn 2018 called simply 'PRUE' it draws on a life-long passion for food with a hundred recipes from her own kitchen table.
---

Dr Mahamed Hashi
London Childhood Obesity Taskforce, Co-Founder of Brixton Soup Kitchen and Head of Advocacy at Young Lambeth Co-operative
Mahamed co-founded the Brixton Soup Kitchen in January 2013 with his co-founder Solomon Smith, both youth workers of 16 years. Responding to a desperate need, they help homeless people and Londoners in need by providing free food, support and company. Based at the Brixton Social club, it offers hot food and drinks, CV workshops, job guidance, and advice on housing and benefits. #
Mahamed is involved in several community groups including: the Lambeth Community Police Consultative Group, the Lambeth Stop & Search Monitoring Group (former chair), Pan London Community May motoring Network for Stop and search (former chair), London Probation Trust Forum, Territorial Support Group Community reference group (TSG CRG), the Trident Independent Advisory Group (Vice Chair) and the Black Mental Health Commission in Lambeth.
He has been recognised for his work by the South London Press who awarded him the 'Our Hero's Award' and he has also been featured in the Independent on Sunday's Happy 100 list and in the Evening Standard's top 1000 influential Londoners in both 2015 and 2016. In 2016 he was awarded an Honorary Doctorate in philosophy by London Metropolitan University in recognition for "outstanding work with young people and the wider local community". He also recently became the first Elected Somali Councillor in Lambeth.
---

Julia Richardson
GS Plus
Julia currently heads up the catering and cleaning operations employing 750 staff across two companies owned by the Royal Borough of Greenwich.
In her previous role as Head of Business Development, Julia had responsibility for all tendering, business acquisition and business mobilisation. Julia has been with GS Plus since early 2010 and she has vast experience of working in a regulated market having held senior roles in both central and local government.

Julia is the Director for London LACA and the Regional treasurer for the LACA London and South East Region.
---

Katharine Tate
Founder and Director, The Food Teacher
Katharine has worked as a teacher and education consultant internationally in primary and secondary schools for over 20 years. Qualified as an award winning registered nutritional therapist, Katharine, combines her unique education and nutrition expertise to offer schools, organisations and families advice, education programmes, practical workshops, and individual/family clinical consultations.
She has written and published several books: Heat-Free & Healthy, the award-winning 'No Kitchen Cookery for Primary Schools', a series of mini-books and has also co-authored the award-winning Now We're Cooking! Delivering the National Curriculum through Food.
---

Anna Taylor OBE
The Food Foundation
Anna joined the Food Foundation as its first Executive Director in June 2015 after five years at the Department for International Development, where she led the policy team on nutrition and supported the delivery of the UK's global commitments to tackle undernutrition.
Before joining DFID Anna worked for a number of international organisations including Save the Children and UNICEF and has been at the forefront of international leadership on nutrition for several years. In 2014 she was awarded an OBE for her work to address the global burden of undernutrition and in May 2017 Anna became a member of the London Food Board to advise the Mayor of London and the GLA on the food matters that affect Londoners. Anna has also worked for the Department of Health.
---
Helen Taylor


Ecotricity and Forest Green Rovers FC's Ambassador
Helen is a Food Technologist and sustainability business leader. She's been a Technical Manager for a variety of food companies, and has directed the Soil Association's organic certification programme for a number of years. In October 2010 she joined Dale Vince, the Founder of Ecotricity, "Britain's greenest energy company", and now runs the company's events and special projects. Her projects include having helped Forest Green Rovers Football Club (a long-standing grassroots football club, who've recently been promoted into the English Football League), transition into being "the world's first and only vegan football club" - and even run the club for a season..
She's looking forward to sharing how Forest Green Rovers FC is bucking the trend in the football world, and helping veganism reach the masses!
---

Jaqui McPeake
Allergen Accreditation
Jacqui has worked for over 30 years in the catering industry, predominantly the HE sector. She worked for 20 years at Manchester Metropolitan University including as Catering Manager, Facilities Manager and Head of Catering. Jacqui has extensive skills and knowledge of soft Facilities Management and was passionate about ensuring that her team was at the forefront of leading best practice in Universities for allergen management.

Jacqui also led her team to win the Cost Sector Team of the Year 2017 for their work on Allergen Management and improving the "Free From" offers for students with food allergies. Jacqui was awarded the "Free From Hero Award 2018"
She now runs her own business as an Allergen and Catering Management Specialist (JACS Ltd) providing training including informal Allergen Awareness Workshops and formal HABC Level 2 and 3 Allergen training. Jacqui is also as a Senior Allergen Advisor for the national Allergen Accreditation Scheme.
---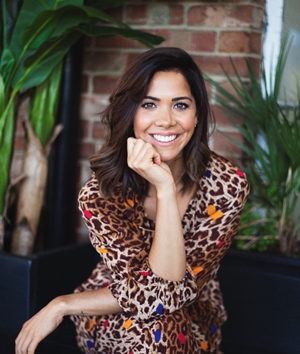 Dr Hazel Wallace
Founder -The Food Medic
Hazel is a qualified medical doctor, best-selling author, content creator, and health influencer. Her debut book 'The Food Medic' was released in May 2017 ; her second book The Food Medic for Life was released the following year in April 2018.
Hazel hosts her own podcast "The Food Medic" in which she cuts through the confusing information that we find online by interviewing leading experts in their field and sharing actionable advice on how we can live healthier lives. She is the resident online doctor for Women's Health, a columnist for Psychologies magazine and regular contributor to other print and online publications.
Hazel has worked alongside various brands within the food and health space who share similar values to The Food Medic. This list includes brands such as Reebok, ASICS, Linwoods, Alpro, British Lion Eggs and Lloyds Pharmacy.
Hazel is also active in public speaking and presents at various events from public talks to scientific conferences. She has recently spoken at TED X Youth in Glasgow in front of an audience of over 2000 young people. Hazel also regularly takes part in cookery demonstrations at food and wellbeing exhibitions such as BBC GOOD FOOD, BE:FIT, WellFest and Balance.
Most recently, Hazel made her TV presenting debut on BBC One London's, Inside Out feature where she took a family under her guidance for four weeks to help their general health and wellbeing.
In September 2017, Hazel was chosen as the Health Food Manufacturers' Association "Blogger of the Year 2017" and in February 2018, was awarded the Wellness Blogger of the Year Award at The Wellness Awards 2018. The Food Medic was also ranked as one of the top 10 best Nutrition Blogs in the UK based on Google reputation and Google search ranking, Influence and popularity on Facebook, twitter and other social media sites.
---