---
Bug Farm Foods is run by scientist Dr Sarah Beynon and chef Andy Holcroft, as seen on BBC1's The Bug Grub Couple. Sarah is an academic entomologist, ecologist and farmer. She is an authority in entomophagy, with a doctorate from the University Oxford and is a Senior Research Associate at the University of Oxford and a Fellow of the Royal Entomological Society. Andy is an award-winning chef of 25 years with a passion for infusing food with intense flavour. He specialises in sustainable food and exploring foods of the future.
Five years ago, Sarah and Andy bought back Sarah's old family farm, LowerHarglodd, just a mile outside St Davids in wild and wonderful West Wales. On the farm, Sarah set up Dr Beynon's Bug Farm (or 'The Bug Farm'), a research centre, working farm and visitor attraction showcasing their passion for sustainable agriculture and delicious food. Sarah's research inspired Andy to invent recipes using insects which evolved into dishes in Andy's restaurant 'Grub Kitchen', the first full-time entomophagy restaurant in the UK, based on The Bug Farm. This journey has led them to develop Bug Farm Foods, which launched in 2017.
The couple won the Welsh Government and Innovate UK Small Business Research Initiative (SBRI) award in 2017 to develop a healthy range of food products for children to reduce childhood obesity in Wales. Recently winning the Demonstrator phase of the Award with their innovative solution, they are now working to get the, as yet undisclosed, range onto school menus across Wales and onto shop shelves.
---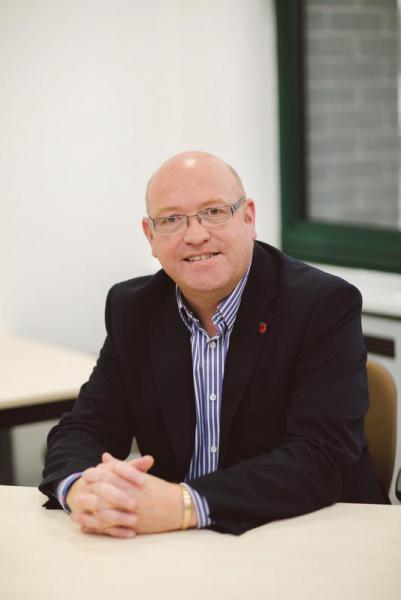 Dennis Brewin
Dennis has almost 33 years of catering experience starting his career as a YTS through to Executive Chef in the B&I/ Corporate sectors until moving 'out of his whites' in to management with well- renowned companies. His last 10 years have been predominantly within the education sector which he is extremely passionate about especially the health and wellbeing of our children.
---

Candice Brown
Born in North London, Candice grew up in the pubs that her parents ran – and that she famously immortalised in gingerbread for her most talked about showstopper. Taught to bake by her beloved Nan, Candice strives to emulate her style, often referring back to her treasured recipe book and hand written notes. Candice loves everything vintage and her sense of style certainly captured Great British Bake Off viewers' attention.
With a degree in Sport, Physical Education and Community Studies, Candice was a secondary school teacher when she applied for the show and managed to juggle planning her fabulous bakes and filming commitments with teaching lively teenagers.
Since her victory, she has been extremely busy with a diverse range of projects. She is a regular columnist for The Sunday Times writing in the magazine and The Dish, has baked on This Morning and Christmas Kitchen and has appeared as a panellist on Loose Women. Candice is also delighted to be working as an ambassador for Love British Food.
---

Debbie Johns
Debbie Johns is the Head of Performance Networks, APSE's UK-wide local government benchmarking service. She has been with APSE since 2000 and previous to this role, was a Principal Advisor for 9 years with responsibility for environmental services; including waste, refuse collection, street cleansing, parks and grounds maintenance and transport.

Debbie was the Data and Projects Co-ordinator for the APSE Performance Networks service from 2000-2005. Prior to her employment with APSE, Debbie worked as a Research Officer for Cheshire Constabulary. Debbie graduated in 1997 from the University of Manchester with a Bachelor of Arts with Honours Degree in Economics and Social Studies. She successfully completed her Master's Degree in Management at Manchester Metropolitan University in 2004.



---

Dawn is best known as one of the presenters on Channel 4's hit series 'Embarrassing Bodies' and 'Embarrasing Bodies: Live From The Clinic'. 'Embarassing Bodies' ran for seven hugely successful series. Her last series called 'Born Naughty?' was shown on Channel 4 and saw Dawn help children with serious behavioural problems. Dawn is also a regular contributor to BBC1's 'Inside Out' where she has covered a diverse range of subjects from challenges facing the medical profession to IVF.
Dawn qualified in 1987 at London University and when not working Dawn is a keen horsewoman and a keen supporter of children's charities. For the last two years she has led a number of cycling challenges, the latest of which was a 100km ride around the Cotswolds for National Star.
Over the last two years a series of ten 'Dr Dawn's Guide To ...' books have been published including heart health and weight and diabetes. Dawn has just finished writing 'Live Well to 101' which will be published in early 2018. Dawn also writes for a variety of publications including 'Healthspan', 'Healthy Food Guide' and 'NetDoctor' and is also a regular on Talk Radio reviewing the papers. In additon to this she is also a contributing editor for the publication Be Healthy magazine.
---
For over a decade Steph McGovern has reported on business and finance from around the world; from international summits to small business success stories. She is an established part of the BBC Breakfast team, covering business developments daily, and also regularly taking to the sofa as main co-host.
Steph's Breakfast duties include meeting first-hand those on Britain's business frontline. Speaking to factory workers and FTSE 100 CEOs, Steph's mission is to uncover and explain what's going on in the real economy.

Off-screen Steph is also involved in BBC community projects such as BBC Outreach and BBC School Report. She is also a mentor for young people in her native Teesside and regularly runs workshops for schoolchildren around the North East.
---

Daniel Penfold
Having worked with the Real Wrap Co since the time when they were just a single healthy fast food outlet in the centre of Bristol, Daniel has seen the company grow to become one of the country's top B2B suppliers of sandwiches, wraps and food-to-go. He has helped to create their visual identity, branding and messaging and now has a growing remit which takes in the company's work on sustainability including the reduction of food waste and development of new packaging.
Daniel originally trained as a primary teacher and has worked across primary, further education and lifelong learning sectors. Before joining Real Wrap Co, he was Head of Campaigns for the Bishopsgate Institute – an arts and education charity in the City of London – helping them to focus their identity and messaging to increase engagement with their users and visitors.
Across the years, he has also never been too far away from food, working with restaurants, cafés and catering companies to understand what is important to their brands and to ensure that these values are communicated to the people that grow to love them.
---
Alexia founded British Food Fortnight in 2002 in response to the Foot & Mouth crisis and the fact that, though there were numerous food initiatives, projects and events taking place across Britain at that time, there was no overall flagship event to bring them to the public's attention. It was held for the first time in autumn 2002 at the same time as Harvest Festival, the traditional time for celebrating our food. The Fortnight is now established annually as the biggest national celebration of British food and has proved to be an important influencer in engaging the retail, catering, education and volunteer sectors and in establishing a more robust market for Britain's food.
As a result of her work, Alexia has been nominated for Farming Personality of the Year and NFU Farming Champion. She describes herself as an accidental foodie - she prefers eating food to talking about it.
---
Nigel has spent 20 years travelling all over the world motivating and inspiring delegates to take massive action in both their business and personal lives. He inspires people and their teams to think differently and his presentations are always lively, interactive and entertaining. He has worked with FTSE 100 companies, Fortune 500 companies as well as schools, prisons and many charities. This has allowed him to share the techniques and tools that you can use to give you an unfair advantage in this competitive world that we live in.
Nigel is the only motivational speaker in Europe to have been awarded Speaker of the Year from The Academy For Chief Executives, Vistage, Footdown and The Executive Committee. He is also one of only six speakers in the UK to have been awarded the highly prestigious PSAE (Professional Speaking Award of Excellence) from the Professional Speakers Association.
Nigel is a respected author, television presenter and a prolific speaker. His workshops and keynote speeches are results-oriented, challenging his listeners to expand their horizons, embrace the opportunities that await them and dare to dream of achievements which seemed impossible before.
---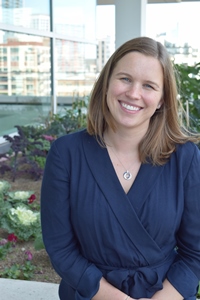 Dr Courtney Scott (RD, MPH, PhD), Food Foundation

Courtney is a food and nutrition policy expert, who joined the Food Foundation as Research and Policy Advisor in 2017. Prior to joining the Foundation, she was a PhD student and Research Fellow at the London School of Hygiene and Tropical Medicine. She previously worked on nutrition policy advocacy in the US for Public Health Advocates, focusing on sugary drink policies, and international non-communicable disease advocacy in Brussels for the International Diabetes Federation and the NCD Alliance.

Courtney is a Registered Dietitian (United States) and earned her Master's in Public Health Nutrition from the University of California- Berkeley.
---

Richard Taylor
Richard is the Managing Director for Chartwells, the educating sector for Compass Group UK & Ireland. He has worked for Compass for the last 15 years, and has had a very diverse career across the Group. He began his career within the Group's healthcare business, before being appointed as the Managing Director of a joint venture company. He then moved onto a senior role in Compass's business and industry sector, and 18 months ago took on his current role for Chartwells.
---
Cyrus Todiwala
Cyrus Todiwala OBE DL is a restaurateur, author, educationist and popular media personality. Together with Pervin Todiwala, he runs three London restaurants: Café Spice Namaste, the longest standing recipient of a Michelin BIB Gourmand award; Mr Todiwala's Kitchen and The Park Café.

In 2015, he opened the River Restaurant in Goa and also has a line of hand-made pickles and an outdoor and private catering business. A recipient of an Education & Training CATEY, the hospitality industry's Oscars, he is also a Fellow of the Craft Guild of Chefs, founding member of the Guild of Entrepreneurs and Ambassador of The Clink Charity. He founded the national competition, Zest Quest Asia, to nurture Asian culinary skills among 'home-grown' British chefs. He also cooked the first luncheon for HM The Queen's Diamond Jubilee.
---
Martine lost both legs in the 7/7 terrorist attacks on the London underground. She has since rebuilt her life, skydived, learned to fly, and become a member of the British 2012 Paralympic volleyball team.
On 6 July 2005 Martine and work friends gathered to watch the announcement of the host city for the 2012 Olympic and Paralympic games. The next morning, having overslept, Martine caught the Circle line and sat just three feet away from suicide bomber Shehzad Tanweer. The worst injured, and consequently last rescued survivor of the 7/7 bombings, Martine was trapped for over an hour having lost 80% of her blood supply as well as both legs above the knees. There followed a painful year of rehabilitation including learning to walk again on prosthetics.
As Martine regained her confidence, she also regained the ambition she once had in her career as international marketing manager for CNET. A Paralympic potential day at Stoke Mandeville hospital led her to the relatively new sport of sitting (not wheelchair) volleyball.
Martine's is a remarkable story of suffering and recovery, determination, inspiration and self-belief. Since her injury, she has not just qualified for the 2012 Paralympics with the British volleyball team, but also learned to fly a light aircraft, skydived from 10,000 feet, and learned to ski. She has also joined Channel 4's Paralympic coverage team and written about her extraordinary life in her book, Unbroken.