Mark Banahan


Vegan Society
Mark is part of the campaigns, policy and research team at The Vegan Society. He works to promote the benefits of veganism to the wider public, support existing vegans, and campaign for more vegan friendly policy.

He is currently leading on The Vegan Society's 'Catering For Everyone' campaign, which aims to get a vegan option on every public sector menu. For more info visit www.vegansociety.com/cateringforeveryone
---

Liz Bonnin
Liz is a presenter whose experience ranges from Top of the Pops to the popular science shows Bang Goes the Theory and Stargazing Live. She is now one of the BBC's leading science and nature presenters.
Taking time out from her studies in biochemisty and biology to travel and perform in a band, Liz's music led her to presenting an Irish music awards programme. That led to more television work, including a move to London to cover entertainment stories for Channel 4's breakfast show RI:SE before joining Top of the Pops.
After completing studies for her Masters degree Liz then went back to presenting, this time to front BBC One's Bang Goes The Theory for eight series. Since then Liz has worked on various science and natural history programmes, including BBC2's Museum of Life, Horizon and Tomorrow's World. Other projects have included the BAFTA award-winning Big Blue Live for BBC One, Stargazing Live, Springwatch, and the award-winning Galapagos, which saw Liz join a team of scientists to dive to a depth of 1km, the deepest anyone has gone in the islands' waters. She also presented the landmark BBC 1 documentary Drowning In Plastic, which examined the global problem of plastic waste, and that contributed to the public debate on pollution and the health of the oceans.
---

Professor Damian Hughes
Professor Damian Hughes is an international speaker and bestselling author who combines his practical and academic background within sport, organisational development and change psychology, to help organisations and teams to create a high performing culture.
He is the author of eight best-selling business books, including Liquid Thinking, Liquid Leadership, How to Change Absolutely Anything, How to Think Like Sir Alex Ferguson, The Five STEPS to a Winning Mindset and The Barcelona Way: Unlocking the DNA of a Winning Culture. He has also been nominated for the 2007 William Hill Sports book of the year award for Peerless, his biography of boxing great Sugar Ray Robinson. In 2009, he co-authored a critically acclaimed biography of boxing legend, Thomas Hearns in Hitman: the Thomas Hearns Story. In 2013, his latest biography, Marvellous Marvin Hagler became the UK's best selling sports biography.
He was appointed as a Professor of Organisational Psychology and Change for Manchester Metropolitan University in September 2010.
He is currently serving as a member of the coaching team for Scotland Rugby Union and Canberra Raiders.
His innovative and exciting approach has been praised by Sir Richard Branson, Muhammad Ali, Sir Terry Leahy, Sir Roger Bannister, Tiger Woods, Jonny Wilkinson and Sir Alex Ferguson.
---

Prue Leith
Prue is one of the country's foremost authorities on all things culinary. She is known for her formidable business acumen, starting out as a caterer in the City of London, swiftly moving onto to owning a restaurant, which gained a prized Michelin Star.
​Prue is one of the original founders of Leith's Cookery School, which has seen many thousands of students pass through its doors. Her interest in proper training and education led to involvement with many charities to do with chef training, teaching children to cook in schools and training young people. Prue's unremitting obsession is getting children to eat healthy school dinners. Until January 2010, she chaired the School Food Trust, a government Quango set up to help schools meet the new food standards.
Stints on television as a judge on BBC2 'Great British Menu' and Channel 4's 'My Kitchen Rules' have recently culminated in the prize job in culinary TV when Prue was appointed as the new judge alongside Paul Hollywood on Channel 4's 'Great British Bake Off'
She has in the past been the cookery correspondent for The Daily Mail, Sunday Express, The Guardian. Prue's first cookbook in over twenty years was published Autumn 2018 called simply 'PRUE' it draws on a life-long passion for food with a hundred recipes from her own kitchen table.
---

Katharine Tate
Founder and Director, The Food Teacher
Katharine has worked as a teacher and education consultant internationally in primary and secondary schools for over 20 years. Qualified as an award winning registered nutritional therapist, Katharine, combines her unique education and nutrition expertise to offer schools, organisations and families advice, education programmes, practical workshops, and individual/family clinical consultations.
She has written and published several books: Heat-Free & Healthy, the award-winning 'No Kitchen Cookery for Primary Schools', a series of mini-books and has also co-authored the award-winning Now We're Cooking! Delivering the National Curriculum through Food.
---
Helen Taylor


Ecotricity and Forest Green Rovers FC's Ambassador
Helen is a Food Technologist and sustainability business leader. She's been a Technical Manager for a variety of food companies, and has directed the Soil Association's organic certification programme for a number of years. In October 2010 she joined Dale Vince, the Founder of Ecotricity, "Britain's greenest energy company", and now runs the company's events and special projects. Her projects include having helped Forest Green Rovers Football Club (a long-standing grassroots football club, who've recently been promoted into the English Football League), transition into being "the world's first and only vegan football club" - and even run the club for a season..
She's looking forward to sharing how Forest Green Rovers FC is bucking the trend in the football world, and helping veganism reach the masses!
---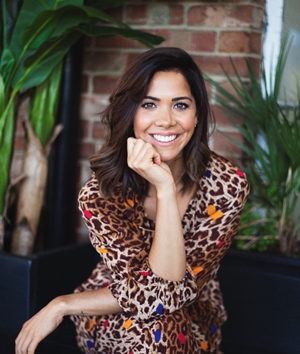 Dr Hazel Wallace
Founder -The Food Medic
Hazel is a qualified medical doctor, best-selling author, content creator, and health influencer. Her debut book 'The Food Medic' was released in May 2017 ; her second book The Food Medic for Life was released the following year in April 2018.
Hazel hosts her own podcast "The Food Medic" in which she cuts through the confusing information that we find online by interviewing leading experts in their field and sharing actionable advice on how we can live healthier lives. She is the resident online doctor for Women's Health, a columnist for Psychologies magazine and regular contributor to other print and online publications.
Hazel has worked alongside various brands within the food and health space who share similar values to The Food Medic. This list includes brands such as Reebok, ASICS, Linwoods, Alpro, British Lion Eggs and Lloyds Pharmacy.
Hazel is also active in public speaking and presents at various events from public talks to scientific conferences. She has recently spoken at TED X Youth in Glasgow in front of an audience of over 2000 young people. Hazel also regularly takes part in cookery demonstrations at food and wellbeing exhibitions such as BBC GOOD FOOD, BE:FIT, WellFest and Balance.
Most recently, Hazel made her TV presenting debut on BBC One London's, Inside Out feature where she took a family under her guidance for four weeks to help their general health and wellbeing.
In September 2017, Hazel was chosen as the Health Food Manufacturers' Association "Blogger of the Year 2017" and in February 2018, was awarded the Wellness Blogger of the Year Award at The Wellness Awards 2018. The Food Medic was also ranked as one of the top 10 best Nutrition Blogs in the UK based on Google reputation and Google search ranking, Influence and popularity on Facebook, twitter and other social media sites.
---