New for 2020 - Build your own programme
This year in addition to the Main Event Forum,  we are also introducing two workshop streams: one for area/senior managers providing expert insight, ideas and best practice guidance on key strategic issues including sustainability; mental health and workplace wellbeing; and allergens.  The sessions for this workshop stream will run at 11 am and 12 pm Wednesday 8 and at 10am and 12pm Thursday 9 July.
Our other workshop stream has been developed specifically for kitchen managers with a focus on practical learning including a session on allergens.  A Certificate of Attendance will be provided to all workshop attendees and attendance at a workshop equals CPD hours.  The sessions for this workshop stream will run at 1 pm and 2 pm on Wednesday 8 and Thursday 9 July.
All workshops are free to attend as are all LACA Live cookery demonstrations.  LACA Live will feature demonstrations from the School Chef of the Year winner 2020 and sessions on how to reduce food waste by simple, low-cost changes to the way food is bought, prepared and served.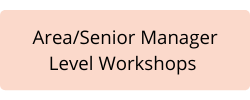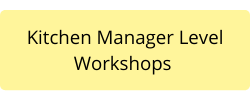 ---
Wednesday 8 July 2020
8.30
LACA Forum delegate registration opens
9.30
LACA School Food Show - exhibition opens
11.00
Area/Senior Manager Level Workshop - open to visitors and Forum delegates

Sustainable Palm Oil
12.00-14.00
Lunch & Exhibition Viewing
12.00
Area/Senior Manager Workshop - open to visitors and Forum delegates

LACA membership benefits - menu checking etc.
13.00
Kitchen Manager Level Workshop - open to visitors and Forum delegates

Allergens 101
14.00
Kitchen Manager Level Workshop - open to visitors and Forum delegates

E-Leaning linked course Equality & Diversity
14.00
LACA Annual General Meeting - open to members only
15.30
LACA Forum Opens

LACA's Year in Focus
15.45

Opening Address - Stephen Forster, LACA National Chair

Introduction to LACA 2020 Main Event Forum Conference Chair

16.00

Keynote:

Hugh Fearnley-Whittingstall

Hear first-hand from Hugh about his experiences and campaigns to improve health, nutrition and sustainable sourcing. His recently highly-publicised fight to reduce plastic waste will feature, but his heart is in food and he will talk about finding ways to help our children understand healthy food and how to ensure Government will deliver on its commitment to halve childhood obesity and significantly reduce the gap in obesity between children from the most and least deprived areas by 2030
17.00
Forum day one closes
19.00
LACA informal icebreaker dinner
---
Thursday 9 July 2020
8.30

LACA Forum delegate registration opens

LACA School Food Show - exhibition opens

10.00
Area/Senior Manager Workshop - open to visitors and Forum delegates

Food Waste & Plastic Waste
10.30
Welcome to day two - Conference Chair

LACA's Year in Focus
11.00

NEW for 2020 - this opening keynote is free to attend for all delegates and visitors to this year's Main Event. 

Keynote:

Henry Dimbleby MBE

Independent Lead for the National Food Strategy

Henry will update us on the work to date of the National Food Strategy and the role of procurement and standards in getting the best for children's food in schools.  He will also set out what needs to be done - across all departments of government and in society more broadly - to build a robust food system that provides good affordable food to everyone; restores the environment; maintains our countryside; brings good jobs to our communities - rural and urban; and stops making us sick.

In short, a system that we would be proud to leave for our children.

12.00 - 14.00
Lunch & Exhibition Viewing
12.00
Area/Senior Manager Workshop - open to visitors and Forum delegates

Wellbeing and Mental Health  - Food and Mood session
13.00
Kitchen Manager Level Workshop - open to visitors and Forum delegates

Understanding nutrition
14.00
Kitchen Manager Level Workshop - open to visitors and Forum delegates

E-Leaning self development
15.00
School Chef of the Year 2020 Presentatino

Finishing Touches Best in Class and Best in Show
15.20

Natasha's Law

Nadim Ednan-Laperouse MBE  and Tanya Ednan-Laperouse

Natasha's Allergy Research Foundation (NARF)

Nadim and Tanya tragically lost their daughter, Natasha, following an allergic reaction to eating sesame seeds baked into the dough of a baguette.  Following her death, they set up NARF with a clear vision to help and cure people with allergies. Tanya and Nadim will talk to us about the work of NARF funding and supporting pioneering allergy research and the role that school food sector needs to play in getting ready now for the introduction of Natasha's Law in October 2021 to safeguard children with food allergies.
15.50
Panel session - Allergens
16.30
Forum day two closes
19.00
Drinks Reception
20.00
LACA Awards Gala Dinner
Friday 10 July 2020
8.00
Networking Breakfast
9.00 - 9.20
Opening Address
9.20

Keynote:

Kelly's style is energetic, motivational and real with her speeches covering many areas, including her life journey to becoming a Double Olympic Champion, her experiences n the British Army, business, fitness, mental health and wellbeing.  She is President of the Dame Kelly Holmes Trust which uses the skills and experiences of retired athletes to transform the lives of disadvantaged young people through mentoring programmes.

Stephen Forster is supporting the charity during his time as LACA National Chair with his Million Miles campaign, encouraging school children to be more active.

10.20
LACA Policy Update
11.30
Closing remarks
12.00
Forum closes