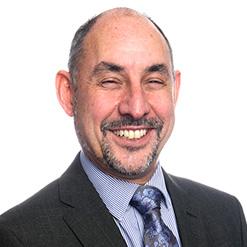 Chris Mansell
Product Manager Warewashing, Hobart UK
Workshop: Making the School Kitchen as energy efficient as possible
With skyrocketing energy costs and the labour and skills shortage impacting all school kitchens as well as the government's target of net zero carbon by 2050 focussing minds and investment budgets there has never been a better time to look at investing in energy efficient kit to save money, time and resources.
This informative session will discuss energy and water-saving solutions to consider for a school kitchen with a focus on all stages of the daily preparation and serving of school food. Our speakers are Keith Warren, Chief Executive of the Foodservice Equipment Association and Chris Mansell, Product Manager Warewashing, and John Stewart, Product Manager - Cooking and Food Prep from Hobart UK.
About:
Chris has been in the industry for over 25 years, predominately working with warewashing equipment. He joined the Hobart family just over 10 years ago and hasn't looked back since. He works closely with the product development team in Germany on new product and technology innovations for their warewash machines. His particular focus is on ensuring Hobart machines are as energy efficient as possible and that operators can achieve the best cost savings.