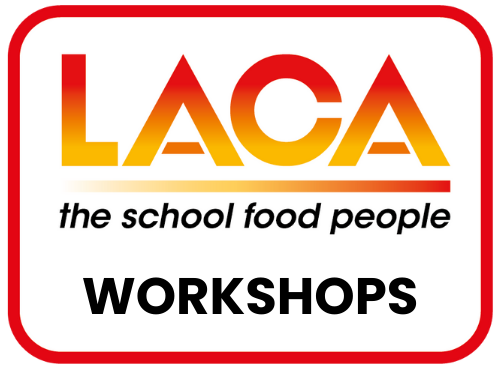 Our ever popular and informative Workshop Sessions will also return this year with sessions tailored for both kitchen managers and, service directors/managers will offer practical advice and share best practice case studies. Angela Tregear of the University of Edinburgh Business School is returning to update us about the Carbon Calculator measuring the carbon footprint of the sector with other workshops focusing on energy efficient kit, team wellbeing and sustainable sourcing.
The workshops are free to attend and open to both visitors and delegates and will take place in the Library suite.
Wednesday 6 July 2022
10.30 - 11.00

Workshop 1 - Service Management/Director Stream
Building Resilience into the Supply Chain
David Persaud of the Soil Association joins us to take a look at ways to build resilience in the supply chain. He'll spend time discussing the current issues facing the industry and some tried and tested methods that have helped maintain supply, minimise the impact of rising costs and help ensure continuity in food quality and caterers' certifications like Food for Life Served Here. The session will provide space for questions, open discussion and idea sharing.

11.15 - 12.00

Workshop 2 – Kitchen Manager Stream
Making the School Kitchen as energy efficient as possible
With skyrocketing energy costs and the labour and skills shortage impacting all school kitchens as well as the government's target of net zero carbon by 2050 focussing minds and investment budgets there has never been a better time to look at investing in energy efficient kit to save money, time and resources.

This informative session will discuss energy and water-saving solutions to consider for a school kitchen with a focus on all stages of the daily preparation and serving of school food. Our speakers are Keith Warren, Chief Executive of the Foodservice Equipment Association and Chris Mansell, Product Manager Warewashing, and John Stewart, Product Manager - Cooking and Food Prep from Hobart UK.
---
Thursday 7 July 2022
10.30 - 11.30

Workshop 1 - Kitchen Manager Stream
Ways to wellbeing
As we begin to get back on track after the many challenges of the last two years, Julie Rees, an experienced and successful primary school leader and an Associate of Independent Thinking Ltd., will join us for to share her insight on how we can best look after our own wellbeing along with caring for our teams and our pupils. Julie's approach as leader has created a rich, challenging and vibrant school environment often against a backdrop of poverty and deprivation. She is passionate about Values based education and helping people to develop and build effective, resilient teams.

13.45 - 14.15
Workshop 2 - Service Management/Director Stream

How low can you go? Assessing the options for lower carbon menus

With research showing that most emissions from school catering come from the foods that are served, this session examines practical ways to adjust menus and food sourcing to lower your carbon footprint.

Professor Angela Tregear, University of Edinburgh, will explain the options and talk through the updated LACA Carbon Calculator, designed to help caterers to move to lower carbon menus. She will be joined on video by Fiona Hammans of Abingdon Learning Trust, who will share some of the lessons learned by the Trust's catering service, following its recent carbon footprint analysis.