New for 2021 - Build your own programme
We are introducing two workshop streams: one for service directors and managers providing expert insight, ideas and best practice guidance on key strategic issues in Procurement for the Public Sector including measuring your carbon footprint; the impact of procurement on the local economy and recent policy developments in Procurement for schools from both DEFRA and DfE. The two workshops in this stream will run at 10.30 - 11.00 am on Tuesday 12th October and 13.30-14.30 on Wednesday 13th October.
Our other workshop stream has been developed specifically for kitchen managers with a focus on practical learning with a wellbeing session on 'Food and Mood' (11.15 am, Wednesday 13th October) and how it can positively influence how you feel and perform at work and at home.  The other session in this stream will offer practical advice and tips on how to remove, reduce and re-use the plastic packaging in your product range (11.15 am, Tuesday 12th October).  
A Certificate of Attendance will be provided to all workshop attendees and attendance at a workshop equals CPD hours.

Workshop sessions highlighted below are free to attend for LACA Forum delegates and visitors to the LACA Show. 

All other sessions are only open to LACA Forum delegates who have booked a delegate package.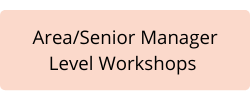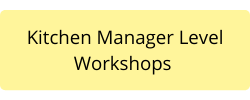 ---
Tuesday 12 October 2021
8.30

LACA Forum delegate registration opens - hotel and Monarch foyers

9.30
LACA School Food Show - Exhibititon opens,

Palace and Monarch Suites

10.30 - 11.00
Area/Senior Manager Level Workshop 1 - open to visitors and Forum delegates

Measuring your carbon footprint and the impact of your procurement on the local economy - Angela Tregear & Adam Wilkinson
11.15 - 12.00
Kitchen Manager Level Workshop 2 - open to visitors and Forum delegates

Practical steps to reducing and recycling plastic.
12.00 - 12.45
Lunch in Balmoral Suite for Lunch Group A, Exhibition viewing in Palace and Monarch Suites for Lunch Group
13.00-13.45
Lunch in Balmoral Suite for Lunch Group B, Exhibition viewing in Palace and Monarch Suites for Lunch Group
14.30
LACA Forum Opens

LACA's Year in Focus, opening address and Introduction to this year's Main Event - Stephen Forster, LACA National Chair

Introduction to LACA Main Event 2021, Amanda Hamilton, Conference Chair
15.00
Four Nations Working Together:

The current priorities for each nation's School Meal Service.  Chair: Stephen Forster

Speakers:  Stephen Briggs (NI), Jacquie Blake (England), Judith Gregory (Wales) and Jayne Jones (Scotland).
16.00
Keynote: Dr Ranj Singh

Happy and Healthy Children: the importance of diet and exercise

Dr Ranj balances being an NHS clinician, specialising in the wellbeing of young people, with his role as resident doctor on ITV's This Morning and his new series Extreme Food Phobics for W Channel and ITV1's Save Money: Good Health and Save Money: Lose Weight.

He's the co-creator and host of the BAFTA award-winning CBeebies series, Get Well Soon, and in 2018 he swapped his scrubs for sequins as a Strictly Come Dancing contestant.

Off air, he's a Top Ten selling author and his expert opinion and advice can also be found in publications and on websites.

17.00
Forum day one closes
19.30
LACA informal icebreaker evening - Find out more
---
Wednesday 13th October 2021
8.30

LACA Forum delegate registration opens - hotel and Monarch foyers

LACA School Food Show - exhibition opens, Palace and Monarch Suites

9.30
Forum day two opens - Welcome and LACA Year in Focus
9.45
Keynote: School Meals in the time of Covid-19

Dr. Donald Bundy, Professor of Epidemiology and Development at the London School of Hygiene and Tropical Medicine joins us to talk about the global importance of school meals, and school health programmes, and their role in building back from Covid-19 and school closures.

10.30
Lessons from the pandemic: how this has affected the Education Sector alongside the effects of the Social Value Charter.

Dr Andy Kemp MBE, Bidfood
11.15
Kitchen Manager Level Workshop 3 - open to visitors and Forum delegates

Food and Mood:  Dietitian,  Anna Maria Holt explores how diet can positively influence how you feel and perform at work and at home.
12.00 - 12.45
Lunch for delegates in Balmoral Suite for Lunch Group B, Exhibition viewing in Palace and Monarch Suites for Lunch Group
13.00-13.45
Lunch for delegates in Balmoral Suite for Lunch Group A, Exhibition viewing in Palace and Monarch Suites for Lunch Group
13.30 - 14.30
Area/Senior Manager Workshop 4 - open to visitors and Forum delegates

Procurement: This session will take a look at recent developments in Procurement for schools and the potential impact of these on how schools buy going forward.

Speakers are: Bethan Cowell, NFU; Helena Diffey, DEFRA; Greg Parsons, South West Food Hub; Mike Haslin, TUCO

14.30 - 14.45
Announcement of the Winners of 2021 Finishing Touches and Best in Class and Best in Show

Open to visitors and Forum delegates, Kings Suite
15.00
Forum resumes
15.05

Keynote: Natasha's Law

Nadim Ednan-Laperouse MBE  and Tanya Ednan-Laperouse, Natasha's Allergy Research Foundation (NARF)

Nadim and Tanya tragically lost their daughter, Natasha, following an allergic reaction to eating sesame seeds baked into the dough of a baguette.  Following her death, they set up NARF with a clear vision to help and cure people with allergies. Tanya and Nadim will talk to us about the work of NARF funding and supporting pioneering allergy research and the role that school food sector needs to play in getting ready now for the introduction of Natasha's Law in October 2021 to safeguard children with food allergies.

15.35
Panel session - Allergens

Chair: Stephen Forster

Panel: Tanya Ednan-Laperouse and Nadim Ednan-Laperouse MBE; Stephanie Hall, Chartwells; Jacqui McPeake, Founder and Director of JACS Ltd; Avind Thandi, Food Standards Agency

This session will discuss the range of tools to support schools, caterers and pupils to understand best practice with regards to managing allergens safely, including the LACA Allergens Guidance and Risk Analysis Process (RAP).
16.30
Forum day two closes
19.00
Drinks Reception, Library Suite
19.45
LACA Awards for Excellence Dinner, Kings Suite - Find out more
---
Thursday 14th October 2021
8.00
Networking Breakfast, Kings Suite
9.30
Forum resumes
9.40
SCOTY Interview - David Foad talks to the newly crowned winner of SCOTY 2021
10.00
School Food Research - our experts discuss the findings from the latest LACA research and how it might shape the service for the future.
10.30
LACA Policy Update
11.00

Keynote: Tessa Sanderson, CBE

Inspirational and talented, Tessa is an accomplished motivational speaker. Her speech will cover her journey to becoming an Olympic Champion and the first black woman to win a Gold for Great Britain at the 1984 Olympics in Los Angeles. She will also discuss the important role that resilience and determination play in coping with the ups and downs of competition and daily life.

11.45

Chair's handover and closing remarks
12.00
Forum closes