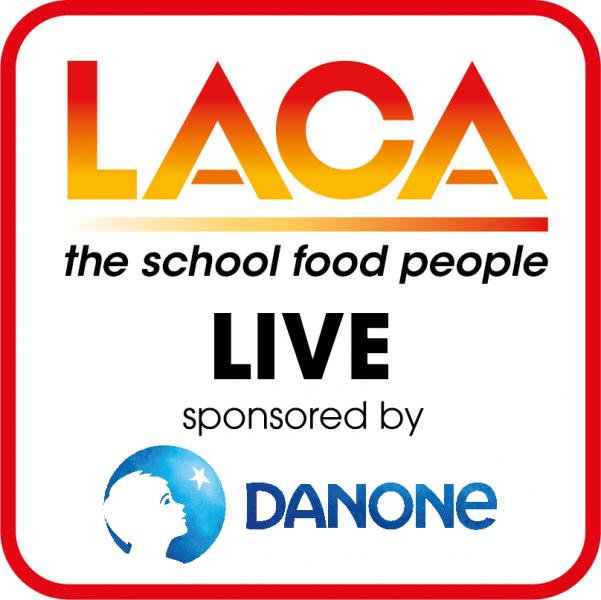 We are also pleased to announce the return of LACA Live with cookery demonstrations focusing on local and sustainable produce taking place in the Palace Suite on Wednesday 6th and Thursday 7th July. Those showcasing their culinary skills at LACA Live this year include former England rugby player and Celebrity Masterchef winner, Phil Vickery representing Creed Foodservice, school chefs working with Love British Food, HCL Ltd sharing their expertise in fruit carving and ProVeg showcasing some of their SchoolPlates recipes. .
Wednesday 6 July 2022
11.00 - 11.45

Love British Food Schools Working Group
Representing the recently established Love British Food Schools Working Group, ISS Regional Exec Chefs, Duncan Newall and Paul O'Dowd join us to demonstrate two dishes to inspire you to make the most of opportunities to buy local or British. They will also discuss how School Food providers can best run a British Food Fortnight menu to benefit from participating in this year's national food celebration, 17th September to 2nd October.

12.00 - 12.45
Fruit Carving, HCL Ltd.

Kirsty Yearsley Community Support Manager and Annette Blackburn Community Support Team will demonstrate their skills in Fruit Carving and share their experiences in creating imaginative displays for primary school children throughout Hertfordshire with themes including dinosaurs, sharks, pirates and princesses. All designed to encourage pupils to eat more fruit and vegetables. Kirsty and Annette will also discuss their roles in providing community support to over 400 schools through a range of initiatives including cookery lessons, gardening clubs and healthy eating workshops and assemblies.

13.15 - 14.00

Feeding the next generation: spotlight on Secondary School solutions
Phil Vickery MBE, former England rugby international, Celebrity MasterChef winner and Non-Executive Director at Creed Foodservice will share his love of food, eating well and inspiring healthy lifestyle choices amongst young people with a focus on catering solutions for Secondary Schools. Phil will be joined by Creed's Executive Development Chef, Rob Owen.
---
Thursday 7 July 2022
12.45 - 13.30
Feeding Children not Bins, Paul Tunnicliffe, Bidfood
Reducing food waste - a demonstration on how to use food that would usually go to waste.
13.45 - 14.50

School Plates: how to create delicious plant-based school food
All the expert advice is telling us we need to reduce meat and dairy consumption for the health of the planet, as well as the health of our children. This informative and interactive session will explain why it is so important for children to eat more plant-based meals, and show you how to actually do it! You will learn how to create simple, tasty, nutritious, low cost and low CO2 plant-based meals that children love.

Our speakers are Colette Fox - Programme Manager of School Plates at ProVeg UK, and Lisa Marley - Programme Coordinator of School Plates & Chef Trainer at ProVeg UK.